"It is one of the most powerful marketing tools
I have received in the last 17 years."


"Rolling out WizKit to our global sales force has been a very effective way of getting compelling sales collateral for a number of brands into the hands of our sales teams. WizKit helps the sales force communicate consistently to all of our customers in a way that is on-brand, with the latest updates always available.
The feedback from our colleagues on the effectiveness of the new approach to managing sales collateral, enabled by WizKit, has been extremely positive."
Anna Ingham Grant
Multi-Brand Portfolio Sales Manager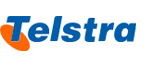 "WizKit was recently launched at our annual Sales event and the marketing team had an overwhelming response to this fantastic Sales and Marketing tool.
Our sales focus have been waiting for such a tool for a very long time as they have been previously frustrated by other tools and applications due to the lack of intuitive interfaces and cryptic error messages.
The WizKit tool is a welcome exception. The tool is great for our sale force who spend a lot of their time representing Telstra in presentations for our customers.
This tool will significantly increase our teams productivity.
Thanks goes to In-Banding a professional business who have supported Telstra with a great tool."
Rose Nesci
Marketing, Strategy & Development
Telstra Enterprise & Government

pwcxxx

"The most successful internal branding project of the merger."
Seth Laderman
Global Brand Manager
PricewaterhouseCoopers
(PwC)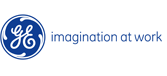 "Throughout the development process, In-Support
was extremely flexible and creative in helping solve
a number of branding issues unique to GE."
Ivan_Cayabyab
Director, Brand and Digital
General Electric (GE)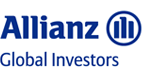 "We have only received very positive feedback on the tool."
Jörg_Schubert
Deputy Global Head of Marketing
Allianz Global Investors AG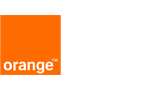 "Orange has been built on values which include a refreshing and straightforward approach to doing things. Working with In-Support to create a group wide presentation 'WizKit' for our 18+ markets across the globe has helped us ensure these values are retained consistently within our company's presentation style.


The development of both internal and external templates had delivered a fit-for-purpose solution which is rolled out to all employees through our centralised brand site and has its own installation file.

The WizKit not only contains template master slide formats, but additional tools including an image library to provide optimum flexibility for authors without overloading them with unnecessary functionality. We have recently upgraded our WizKit with the In-Support team who were efficient and precise in delivering on our revised needs."

Amanda O'Neale
Head of Brand Development
Orange Global Brand Team

BT

xxx





"It has never been easier to present our capabilities
to customers. If you are slaving and stressing over that
next important presentation, do yourself a favour and get
a copy of WizKit."

Neil Brady
Formerly; Marketing Manger - BT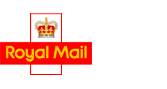 "Working with In-Support has enabled us to deliver consistently branded documents and presentations across our large and multi-faceted business.
This has ensured that our customers receive professional materials that reflect our brand and therefore reinforce the perception we want to portray. WizKit is simple to use allowing the users to select from a number of templates reflecting the business unit they are in. Our experience of working with In-Support has been excellent and the support throughout has been fantastic."
Chris_Masters
Brand Manager
Royal Mail

BT
xxx

"WizKit is one of the most innovative, exciting and inspiring
tools we have placed in the hands of our customer facing
people in the past 10 years"
Danny Garvey,
Formerly; Marketing Director, BT Global Services
Formerly; VP, BT Global Services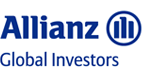 "Our customised WizKit has made creating professional looking, on-brand PowerPoint presentations much easier. It is simple and easy to use and includes everything we need from the right company colours to useful, ready-to-insert charts and diagrams."
Andrea_Zauner
Corporate Communications & Strategic Marketing
Allianz Global Investors AG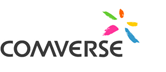 "WizKit is a huge success and was immediately adopted by our employees, because it's so easy and offers so much value in creating well designed and up to date content in presentations. Everyone's presentations soon became branded and of highest level of professionalism"
Caron_Cohen
Director of Communications
Comverse

"Fantastic - a huge help."
Sarah_Falconer
PA Consulting Group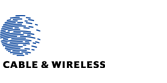 "We had a problem with off brand presentations, and it was just too difficult to make presentations. The WizKit really fixed this problem for us."
Duncan_Baker
Brand Manager
Cable and Wireless
Please note: For confidential reasons we do not display copies of our clients' WizKit on this website. This should not be seen as an endorsement by any company for our services or products.
To answer your specific questions or demo the WizKits built for our clients book now to arrange a time for us to call you.
In Branding Limited - brand implementation systems. Copyright © 2020. All rights reserved.
WizKit® and Wiz-Kit® are registered trademarks of In Branding Limited. All rights reserved